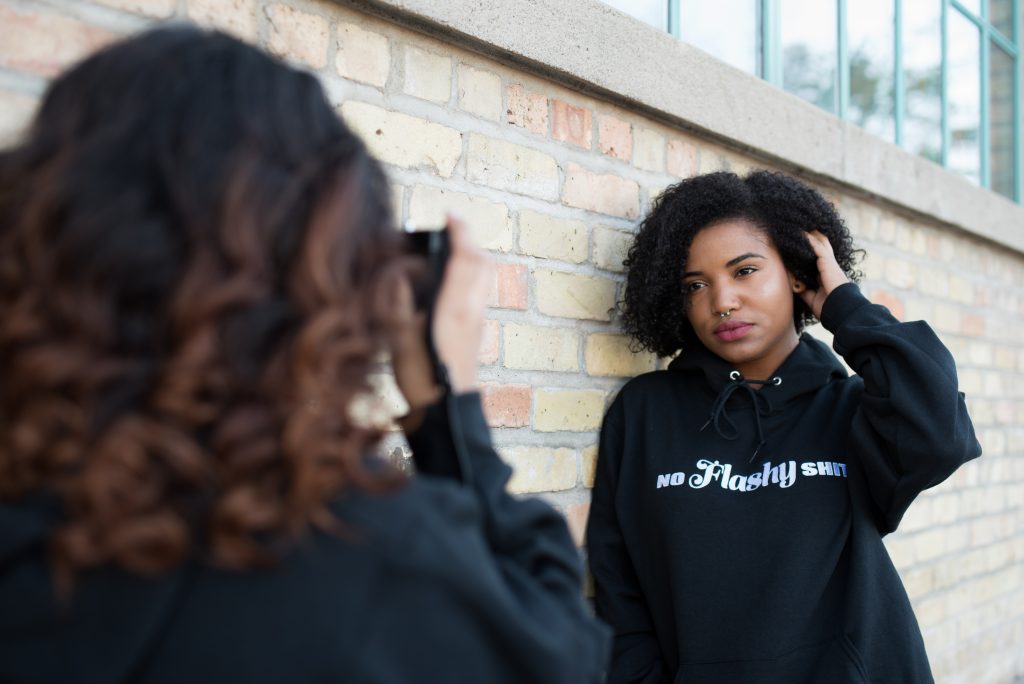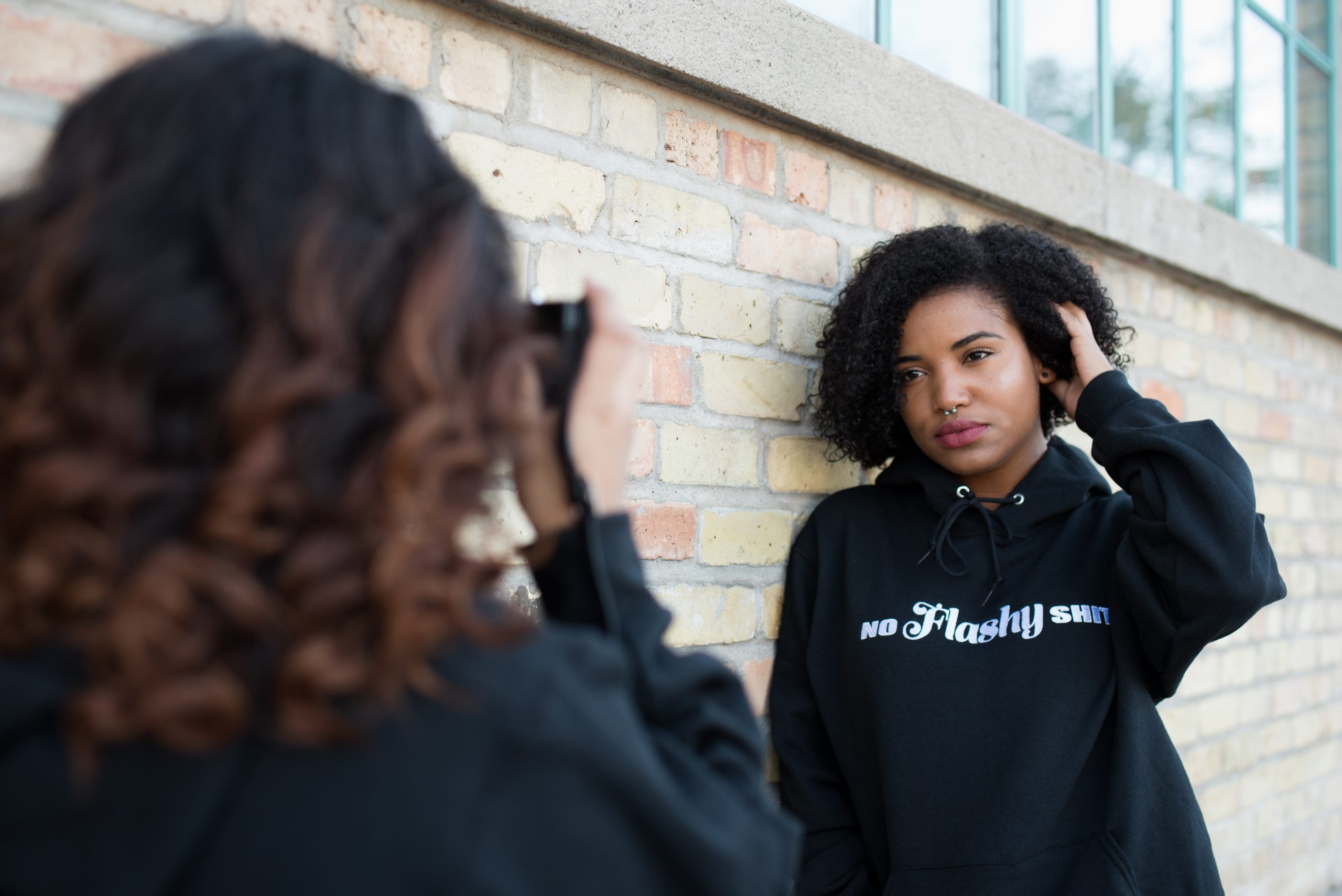 Minnesota has truly made a come up thanks to some very driven millennials and non-millennials just trying to make their dreams come true. I think it's safe to say the state is no longer slept on but on the contrary very slept with. Maybe it's thanks to some shitty upcoming event called the Super Bowl being hosted right here in the heart of downtown Minneapolis…nahhh scratch that. Let's give credit where credit is due..it's thanks to the marketing and self-promotion of only some of the creatives below. (Don't forget to click different photos to step into different part's of each Minnesotan's world.)
Sinead Odessa
[Best_Wordpress_Gallery id="11″ gal_title="sineadodessa"]

Betsy Johnson and Prince had a baby in some dimension and they created Sinead Odessa she traveled far and wide and ended up in Minnesota…I'm making this up..OR am I? Sinead Odessa has a style as unique as her name. This woman creates looks that break fashion rules to create visual melodies that are eye-catching and looks that scream "I'm a woman, I'm powerful, I'm heard, you can pretend like you don't see me, but you do." She is the epitome of talent and creativity. I can't speak from experience, but any woman who wears her clothes must feel powerful, you can tell by the persona the models take on once dawned in an Odessa creation.

Item I would buy:

The whole damn collection specifically the item for The Purple One's Fashion Show. Ask Sinead for pricing 

Special Shout Out:

 Laressa Melody Avant as a model in two of the photos.
No Flashy Shit
[Best_Wordpress_Gallery id="9″ gal_title="Noflashyshit"]

At a time where flashy shit is a sustainable social norm amping the haves and mocking the have-nots, Derrick Koch decided to choose to amplify a statement against the flashy shit. This brand focuses on regular extraordinary people doing incredible things without the needed glitz and glamour. This shows that a statement can create great power and buzz. It's currently cool to go against social norms, something I've always thought was dope and appreciated.

Item I would buy:

"Born in a broken World" Hoodie at $120.00 because that speaks to my feelings about our society.

Special Shouts:

Citlali Martinez as one of the models and Jerad Christopher as a photographer for Two of these shots.
Tony South
[Best_Wordpress_Gallery id="10″ gal_title="tonysouth"]

Talented doesn't really even begin to describe what Tony South can do with a few patterns and a sewing machine. Designers who actually create clothing from scratch are the ones I personally look at as the most inspirational. If you want some crazy ass streetwear that speaks to individuality this is definitely the designer you need to check up on. Peaking into Tony's Instagram gives you a look into his mind…which seems to be filled with some beautiful type of madness. Dubbed as of right now the Albert Einstein of streetwear.

Item I would buy:

His and Her's Japanese style matching zip shirts because me and bae love to match. Check with Tony for pricing
Marena
[Best_Wordpress_Gallery id="13″ gal_title="Marena"]

 Women should run the world and one way we can start is through clothing, That is what I think the owner of Marena is going for. We have lived for too long under this patriarchy system with men who make us feel unheard. Time to start the Monarchy of women with a little glitz and glam added to it. The brand makes sure the women wearing the item feel powerful and beautiful all at the same time. This woman clearly puts a lot of work to bring you trendy pieces that many have already fallen in love with.

Items I would buy:

"Marena babes build the Matriarchy" oversized tee at $32.00 because I believe in the message and I have boughten the Wrap Me Up bracelet ON SALE for $20.00
Next End Grails
[Best_Wordpress_Gallery id="14″ gal_title="Nextendgrail"]

Reminds me of the days when grunge was the dopest thing on the planet. Nathan Faricy gives you a little taste of the classic grunge look that has made a comeback in the last year. The line takes clothing and alters it into any Nirvana fans wet dream, shockingly he does all of this while also being a father and boyfriend. Who says you can't have it all?

Items I would buy:

The Customized Nirvana Tee. Ask Nathan for pricing

Special Shoutouts:

Ashley Richter model wearing the Nirvana Tee, Ahnna as a model, and another shout out to bae photographer Jerad Christopher
Pacify Mpls
[Best_Wordpress_Gallery id="15″ gal_title="pacifympls"]

A brand that represents diversity and positivity Pacify Mpls is definitely conveying a message you want to wear. The brand uses diverse models to promote different messages surrounding social politics, empowerment, and as they state "all around badassery."  These three ladies have taken clothing to the next level and speak to a generation built on spreading a message and needing to be heard.

Items I would buy:

"Queen of Hearts Jacket" at $40.00 because I have low key dubbed myself as the Queen of hearts. I would also buy the "Say Their Names" custom jacket at $50.00
AK Collective
[Best_Wordpress_Gallery id="16″ gal_title="akcollective"]

 AK Collective received a spotlight in last Wednesday's Post titled Step Out with your AK, but I appreciate this woman and am always down to amp her again. AK brings you that vintage look with clothing quality that lasts a lifetime. No matter who you are, what you wear, or what you do she has just the right outfit for you. Looking for some casual streetwear? CHECK. Got a hot date? CHECK. AK Collective has everything you need. A good comparison would be Sophia Amoruso of Nasty Gal meets Audrey Hepburn.

Items I would buy:

The Victoria Secret robe because I modeled in it and it was love from the first fit. Ask AK for Pricing

Special Shout Outs:

Will modeling for the men and Photographer Lisa of Pacify Mpls who took two of these photos.
Hybrid Nation
[Best_Wordpress_Gallery id="18″ gal_title="hybridnation"]

This streetwear brand is all the rage in Minneapolis. Hybrid Nation offers you comfort and cool opitions that you might want to wear on the daily. Also according to the brand, they are promoting social advocacy which is always dope.

Items I would by:

Property of Hybrid Nation hoodie at $40.00 because they look super comfortable
Mab Mindz
[Best_Wordpress_Gallery id="19″ gal_title="mabmidz"]

Based out of Minnesota and now in California Mab Mindz is a brand I have had my eye on from the very beginning. Ahead of the 90s and streetwear trend, the owner has been serving you that Nickelodeon tv love you miss and need.

Items I would buy:

"All Mab" Sweatshirt at $34.95 because I love how it's a play on TV Show All That.
Paparazzi Flash
[Best_Wordpress_Gallery id="20″ gal_title="paparazziflash"]

Nothing more beautiful then black women owning their own. Amy Robinson handpicks items to fit the brand, serves looks, and owns it with this brand Rihanna would drop dead over. This brand brings streetwear to your door with a hint of sass and a "not taking any shit from anyone at anytime" attitude. Paparazzi Flash is the epitome of women empowerment and fashion-forward thinking. If you want to be the woman everyone has their eye on at an event or on the street check out this brand immediately.

Items I would buy:

Vive shoes at $44.99 because those are some beautiful kicks.

Solidarity and stay tuned for more spotlights!